Airport Identifier is SC21
Lat/Long is N 33 56.394 – W 078 49.726 for Runway 18/36,
3300 x 130 feet turf, 90 feet between runway lights.
NEW:
Video of Hardee Airpark and the Towns that surround us.
(A Free DVD is also available – call or write.)
Myrtle Beach Hardee Airpark is a new residential housing and airport community located in Horry County, South Carolina. Located just 14 driving miles (22 minutes) from the Atlantic Ocean and Myrtle Beach, SC.
Our location is NORTH of Hurricanes and SOUTH of Snow.
HARDEE AIRPARK WEATHER, CLICK HERE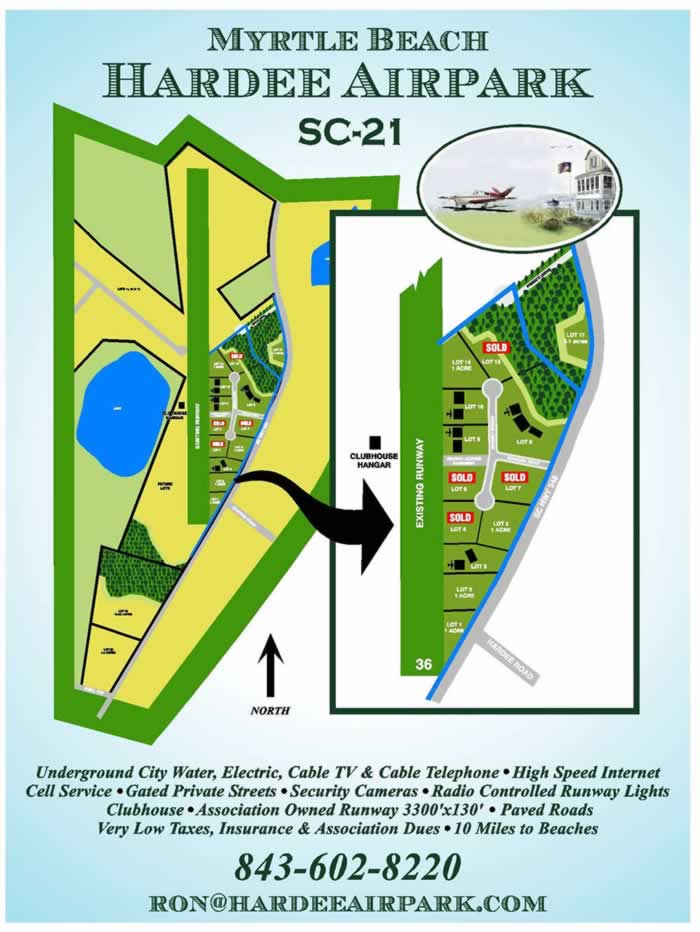 Please call for prices and lots available.
SPECIAL – NOTICE
Check the South Carolina Breakfast Club schedule, for our twice a month Breakfast Fly In events. flyscbc.com
2nd Annual was April 21st, 2013!
"Fly In" March 3rd, 2015
See us at Sun N Fun & Oshkosh in the AVIATION HOMES and LAND Booth